"Steel Goddess" Lesson: Forging Forward with Nuggets of Inspiration
Tuesday, October 16, 2018 - 23:36
The seed of an artistic expression can be planted by anything. A poem. An image. A memory. A political idea. An event. As it germinates, it can be unsettling intellectually, physically, even psychologically. Dreams can fertilize the soil. Often, an exhibit can provide an opening for the idea to finally sprout into a work – or a forest full of unique works.
Such was the case for me with Faiya Fredman's The Steel Goddess exhibit at Northern San Diego County's Oceanside Museum of Art, showing now through January 13, 2019.
I intend to live in Italy for two years. In addition to embracing my roots and becoming fluent in a lyrical language, I look forward to absorbing the richness of ancient art and architecture. Still, I don't want to wander around like an aimless tourist. Feeding my own art would give purpose. Yet, without being anchored as a resident artist or art school student, how can I make that time meaningful and productive?
Maybe by letting my instincts guide me. Ideas for works can bubble up naturally from that intuitive wellspring. From that source, imaginative execution can flow forth steadily, perhaps even rapidly. That's what happened for Fredman.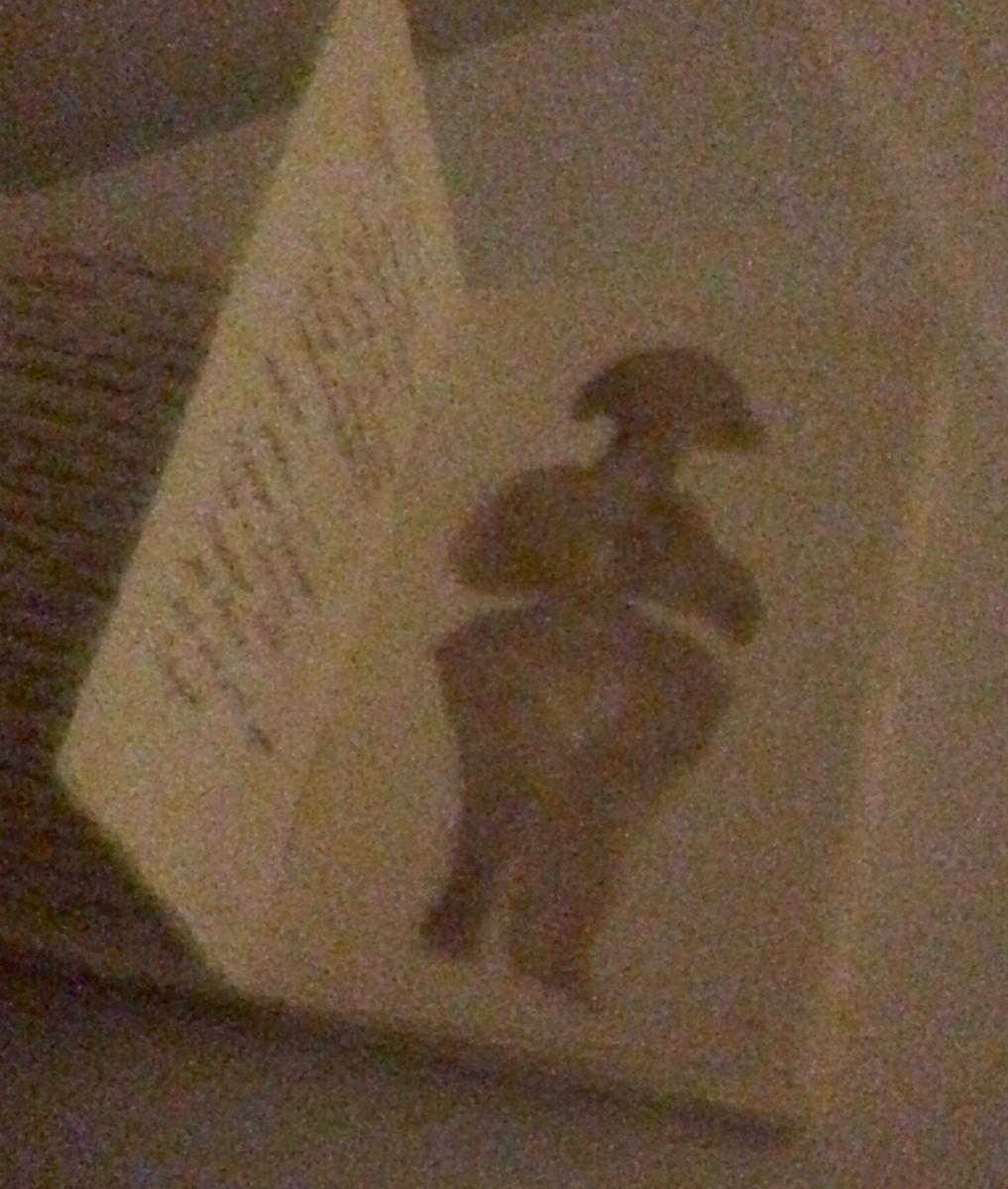 A San Diego icon who has made an indelible mark on art in Southern California beginning in the 1960s as one of the original group of feminist-oriented artists at the University of California in San Diego, Fredman began forming "steel goddess" figures in the 1990s based on inspirations from her travels in Greece and Turkey. While visiting and studying the ancient ruins of those countries, she quickly sketched watercolor figures that suggested rudimentary calligraphy. They ranged from minimalist abstractions to discernable forms. They all possessed gestural qualities due to the spontaneous nature of the painting. From these figures, she fashioned scores of goddess works during the course of two decades.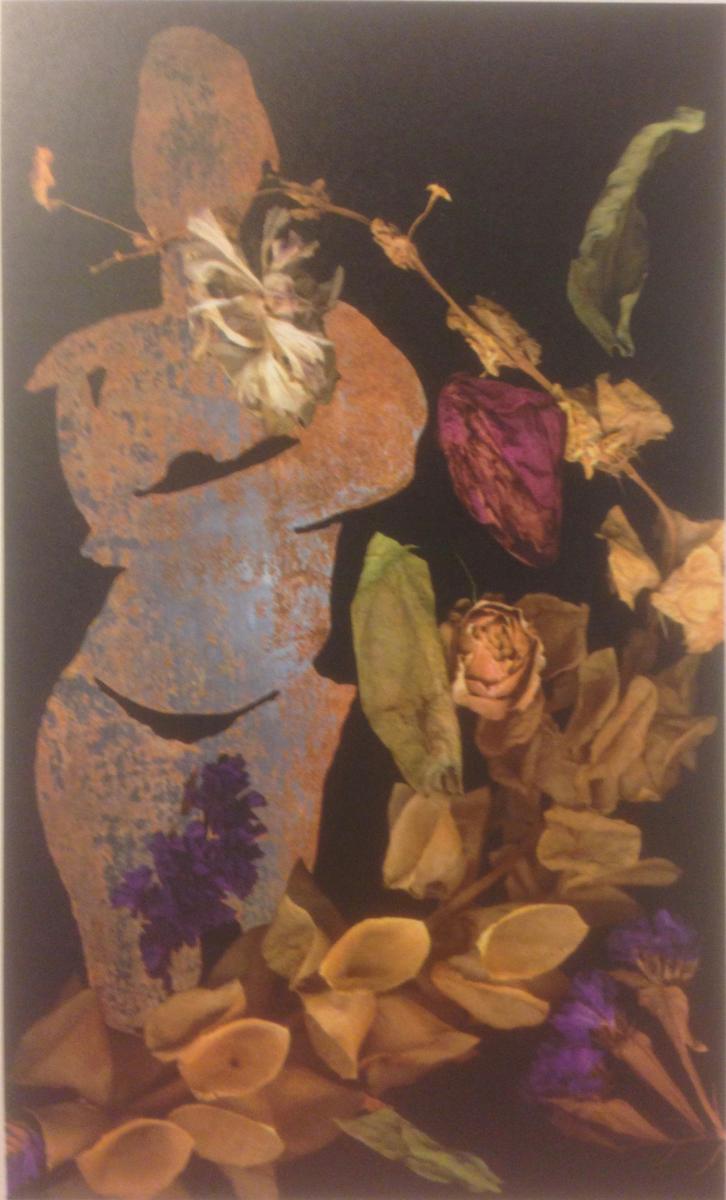 More than 60 of them are showcased at the Oceanside exhibit.
There are several individual 9-by-12-inch watercolor figure paintings in stone palette. One beeswax figure is mounted on board. In two-dimensional mixed media works, several figures are commingled with withered flowers and leaves to express the life-death-renewal cycle of life.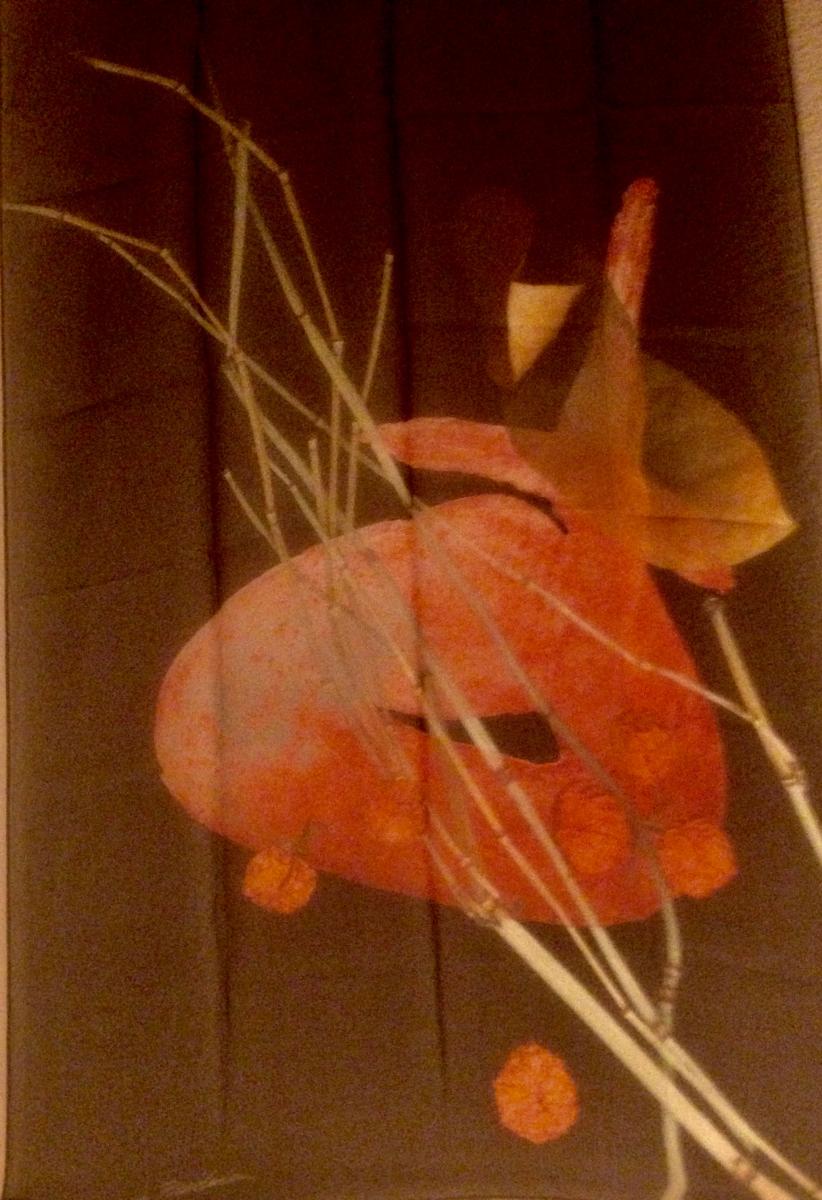 To create lenticular prints in light boxes, she scanned images of flowers, leaves, and goddesses, and then she sent them to an outside lab that combined them to produce three-dimensional single pieces that seem to move from different angles.
Goddess sculptures are rusted and patinated steel figures from 9 inches to 9 feet tall. Many are freestanding. Others are mounted on walls. A local shipbuilder fabricates them for Fredman. Years ago, the sculptures were cut with torches. Recently, they have been shaped with high-pressure water cutters. Remarkably, the metallurgist was able to master the difficult task of preserving in steel the gestural quality of the original sketches. (1)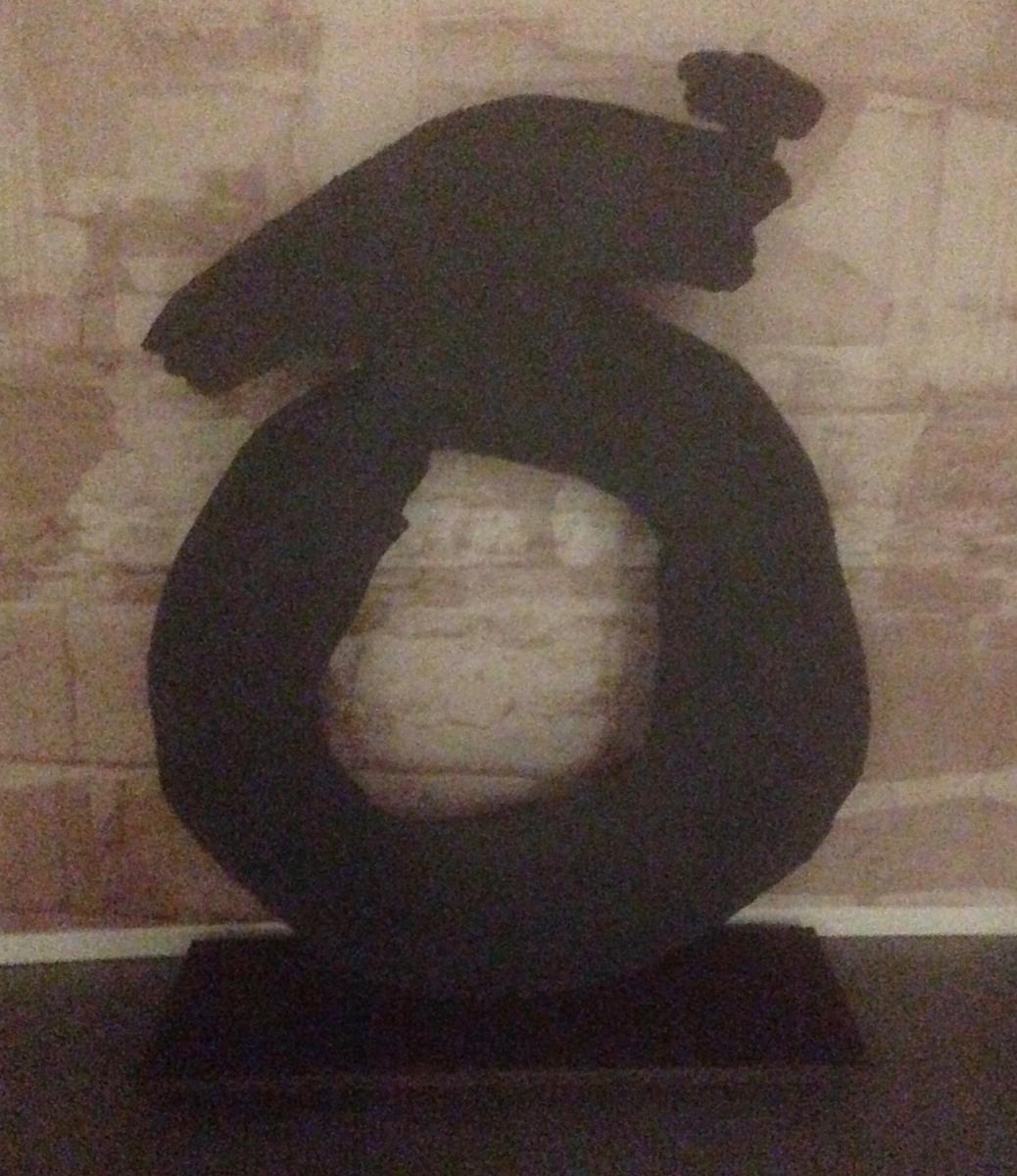 Thank you, Faiya, for showing the treasures of trusting in the slightest nuggets of vision and then expanding the view with imagination and investing in the process year in and year out to forge a unique body of work.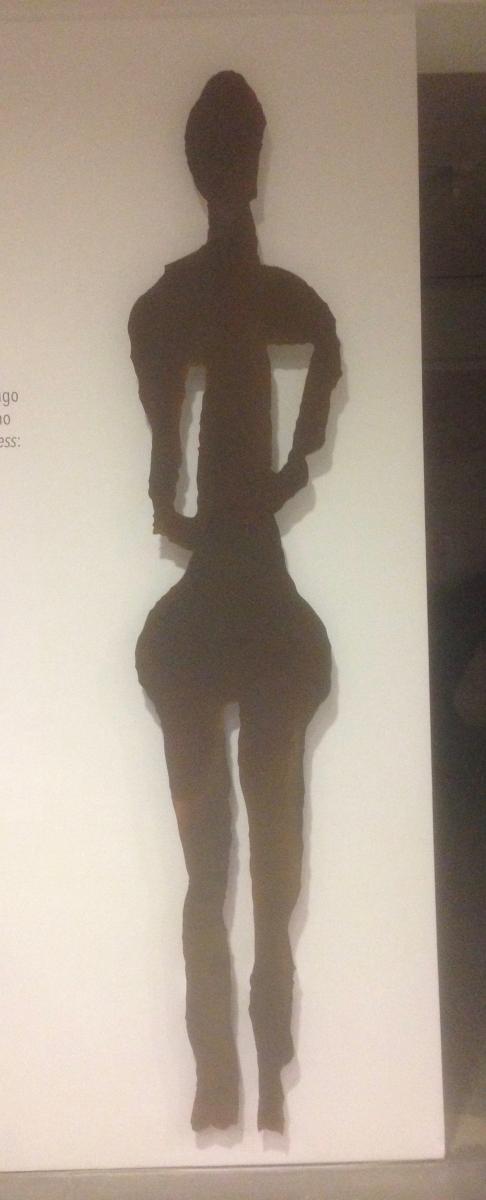 I have only dipped my feet into the inspirational pool of the ancients. As showcased on my website, www.jacquelinesavaianoart.com/gallery, France's Cro-Magnon cave art motivated me to paint 15,500 B.C. Redux. Goddess artifacts and imagery from Eastern Europe stirred my Pop Art painting Prehistoric California Goddess and sculpture Henrietta. Egypt's Cleopatra iconography stimulated my gold-and-lapis Regal Recline painting of a female nude in queenly repose on a throne-like winged back chair.
There's no telling what might spring up from immersing myself in the earliest artistic wonders, both natural and created, while living in Italy and perhaps even while exploring France, Spain, Greece, and Egypt. What will emerge from studies of Crete's Minoan cult figures? Or Spain's Paleolithic Ice Age paintings? Or 500 B.C. tomb paintings of Etruscan life in Italy's Tarquinia.
Fredman's The Steel Goddess exhibit told me to just go. Dive in. Then confidently follow the flow. Listen to whatever speaks to me. That is purpose enough. Then, upon return, keep watering the seeds of my ideas with inventive approaches and hard work. From there, signature works in a host of mediums will flood out.
Jacqueline Savaiano has written and/or reported for the arts and show business for TIME, People, Life, Entertainment Weekly, New York Times, Los Angeles Times, Chicago Tribune, and other international and national publications. She is also a painter, sculptress, and mix media artist based in Carlsbad, Calif. Her artistic works and credentials can be view at www.jacquelinesavaianoart.com.
(1) Information on Faiya Fredman, her history, and techniques was gathered from exhibit fliers, exhibit wall explanations, and an article, "LaJolla's 'Steel Goddess' artist Faiya Fredman reigns at Oceanside Art Museum," by Lonnie Burstein Hewitt, published Sept. 20, 2018, at www.lajollalight.com. 
Photos by Jacqueline Savaiano